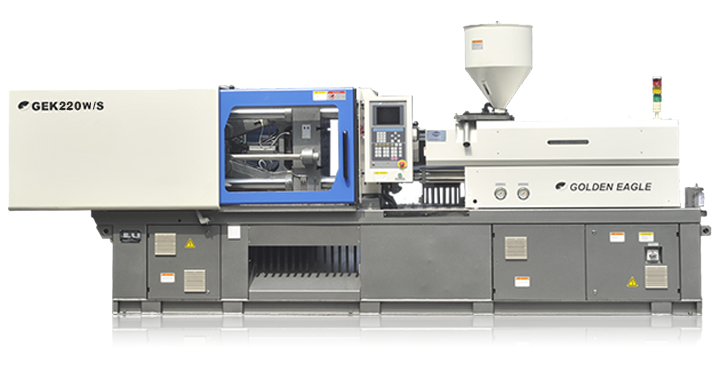 GEK/s servo energy-saving injection molding machine with high performance servo motor driving control system, to improve the precision of injection at the same time, greatly saving, water saving, a new revolution to realize hydraulic injection molding machine.
GEK/s servo energy-saving injection molding machine with energy conservation and environmental protection, the closed-loop precision, quick response, low noise characteristics, combined with traditional hydraulic injection molding machine and all the advantages of the fully electric injection molding machine, eagerly anticipates the future development trend of injection molding.
The machine features

Super power saving characteristics - in ideal working condition, the energy saving rate of traditional injection molding machine can reach 20% to 80%.
Forming stability feature - servo motor closed-loop precise control, compared with traditional injection molding machine molding repeatable precision greatly improved.
High response characteristic - sensitive servo motor, it needs only 0.05S.
Quiet, low noise - the whole machine runs low noise, and the low-speed operation is quieter.
Reliable pressure-protection performance - compared with the full-automatic injection molding machine, the time can be longer and more stable.
Low temperature rise -- the servo motor ratio output hydraulic oil, avoid excess heat generation, temperature is low, hydraulic oil does not even need to cool, realize large water saving.