The global turbulence, the bad macro situation, and the repeated epidemics have brought difficulties, even terrible consequences, to the operation of many Chinese enterprises. Many enterprises, especially small and medium-sized enterprises, have entered a period of life and death, and many enterprises have a flat mind!
However, for Golden Eagle Plastic Machinery, 2022 is destined to be an extraordinary year. Under the wise leadership of General Manager Pan Mingzhong and the efforts of all leaders, under the pressure of fierce competition in the epidemic market, Golden Eagle Plastic Machinery has invested a lot of financial and material resources to adhere to the implementation of 5S management, so as to improve the overall competitiveness of the enterprise.
On January 4, 2022, a leading group of "Lean 5S and Visual Project Management" was established under the leadership of Pan Mingzhong, the group leader. Fang Miaozhong, the executive vice group leader, led all members of the group to swear, and the reform project was officially launched.
The members of the team led by President Fang swore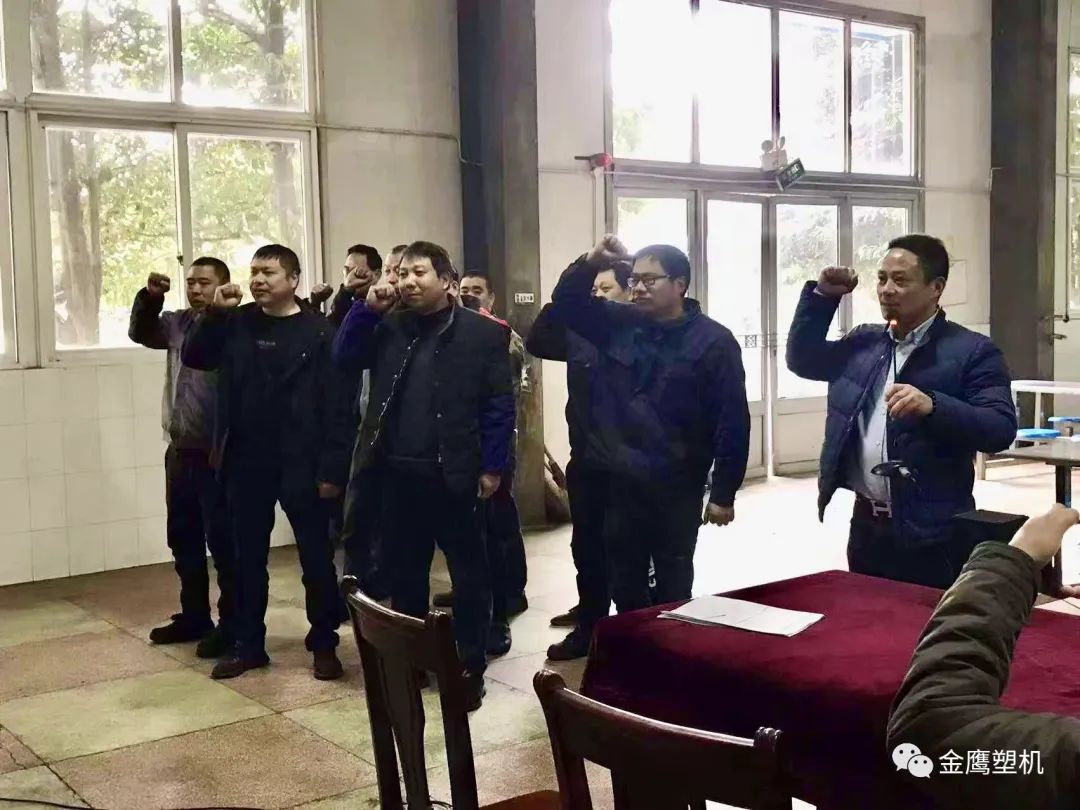 Since the launch of the project, all staff of Golden Eagle have performed their duties under the leadership of Pan Mingzhong, the leader of the project team, from the following five aspects: sorting, rectification, cleaning, cleaning and literacy. Through everyone's unremitting efforts, the workshop has also changed dramatically. Next, let's witness their transformation achievements!

Our transformed 5S workshop

Concluding remarks

Lean 5S management and visual management are the basis of workshop management. The two management seem easy, but there are certain difficulties in actual implementation. It requires the cooperation of all employees and compliance with the regulations on sorting, rectification and cleaning. Only when everyone can "manage independently" can they succeed.
We are well aware that this is a persistent work, an attitude and a culture of the company. It is not simple cleaning, but also a kind of management of people and the environment!
We understand that only by creating a good working environment can we create a first-class enterprise, develop continuously in the fierce competition, attract outstanding talents to join, produce first-class products, and provide customers with better and higher quality services!